Are Extended Warranties Worth It?
Is it worth it to get an extended warranty when you purchase a used vehicle? Here, we'll discuss what they are, including the various warranty types, and whether it's possible to cancel them.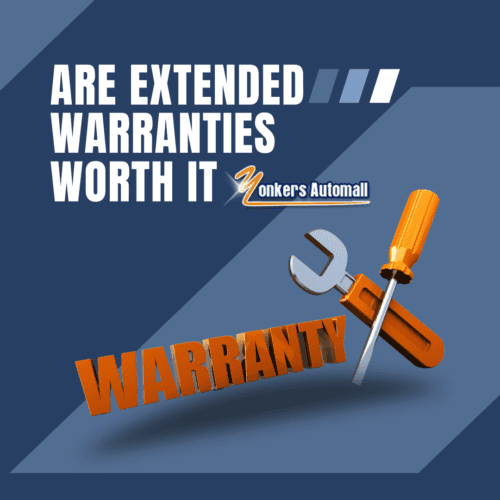 What Are Extended Warranties?
Extended warranties are contracts that cover the buyer from certain expenses related to breakdowns and unexpected service repairs. It's essentially an insurance deal between the person who purchases the vehicle and the third-party lender. While warranties rarely cover every expense, they can serve as peace of mind so that you don't have to shoulder huge expenses or depend only on insurance coverage.
What are the different types of extended warranties?
You'll typically encounter three kinds: 1) Extended Manufacturer's Warranties, 2) Service Warranties, and 3) Aftermarket Extended Warranties. They help you hedge against problems that may arise from broken/faulty parts, accidents, and poor repair services.
The aftermarket warranty is additional coverage that goes into effect once all other warranties expire. Some of our customers pursue this when purchasing a used vehicle from us.
Are Extended Warranties Worth It?
You can only answer this question definitively when you take individual circumstances into account. It can be a solid source of security, provided you drive the vehicle for a long enough time to merit it.
There are better options than this if you only intend to buy or lease a vehicle for a short time. If, however, you'd like to make sure you don't run into surprises over expensive part replacements, you may consider an extended warranty.
Can you Cancel an Extended Warranty?
This depends on your state of residence, but in most places, you can cancel extended warranties and receive a partial refund if you change your mind. You would normally need to reverse your decision quickly, however. Cancellation options only extend as long as 30 to 60 days in certain jurisdictions.
At any rate, if you have any concerns over financing or warranty coverage, we encourage you to take some time to look over our various credit programs. Our dedicated sales staff can also field questions and give you pointers. Finance programs and warranties exist to make buying a used car more feasible and provide you with a greater volume of choices.
Come to Yonkers Auto Mall to discover all the ways you can secure your used car purchase with an effectively extended warranty. Our focus is on helping you find the best possible car with the least risk or financial burden. You can learn more about our entire vehicle inventory and finance options by contacting us at 855-700-9198.