Best Used Car to Get for Your Teenager
The time has come for your teenager to start driving and this fact of life is often quite nerve-racking for parents and guardians. Of course, occupant safety is always paramount, and there are used automobiles that are better suited than others for novice drivers. There are affordable pre-owned vehicles out there that contain essential safety attributes. Yonkers Automall discusses features that will help safeguard your teenager while navigating the roads.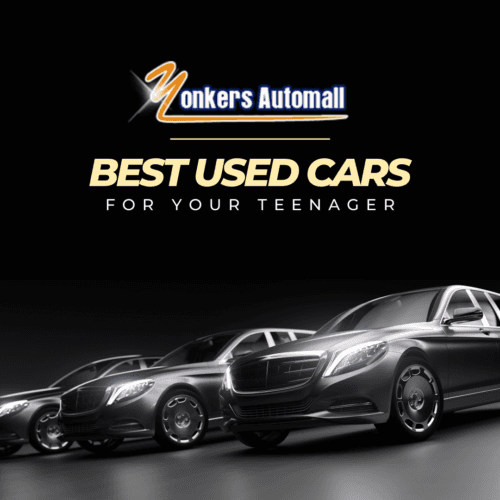 Front, Side, and Curtain Airbags: As technology progresses, so does safety apparatus. The installation of front airbags in new cars became a requirement in 1999. Side and curtain airbags are vital in boosting safety in the event of a side collision. Besides protecting everyone onboard from the devastation of impact, including shielding from shattering glass, airbags assist in preventing passengers from getting thrown out of the automobile during a crash.                                                  
Electronic Stability Control (ESC): ESC is a component of computerized technology that increases a car's stability by identifying and then decreasing any loss of grip on the road. Vehicles that have ESC are also equipped with antilock brakes and probably have traction control. ESC has been standard since 2012, although many manufacturers began its implementation before that year. 
Size and Weight: The size and weight of an automobile affect overall safety. Either midsize or bigger sedans are preferable over pickup trucks and larger SUVs for new drivers. Since the center of gravity in sedans is lower to the ground than in more massive vehicles, there is a greater amount of stability in situations that necessitate the performance of quick and unforeseen maneuvers.                                                                                          
Solid Handling Ability: While taking a vehicle for a test drive, pay close attention to how it drives. Make sure that it does not accelerate too fast or too slow, check that it stops adequately when the brake is applied, and note if the car has smooth and accurate handling in case of emergency driving conditions. The aforementioned factors are important for all drivers, but even more so for a teenager who is behind the wheel.
Yonkers Automall is the only dealership you need to visit when you are in the market for your teenager's optimum vehicle! We carry an incredible variety of awesome pre-owned automobiles and our prices are extremely competitive. Please visit our establishment which is located at 1716 Central Park Avenue in Yonkers, NY. One of the members of our spectacular sales staff can show you used cars that are on the lower side price-wise, yet have impressive safety features that are ideal for protecting your teen driver. You may contact us by calling (855) 700-9198. Excellence in customer satisfaction has earned our company repeat clientele.