Best Used Cars for Teen Drivers
Do you have a teenager who just got their driver's license? You want your teen driver to be as safe as possible when they are behind the wheel. Part of making sure your teenager is safe is making sure their car is safe. Here are the best-used cars for teen drivers: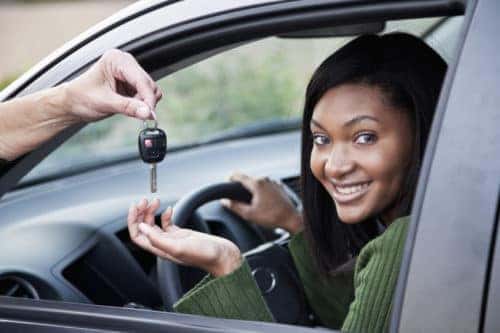 The Toyota Prius is an excellent vehicle for first-time drivers. The size of this car is suitable for newer drivers who are still getting the hang of maneuverability. This vehicle is also ideal for teen drivers because of its efficiency. Your teen can save money on gas by taking advantage of the hybrid powertrain.
Another excellent vehicle for teen drivers is the Kia Soul. This quirky car has a lot of personality, as well as a lot of attractive features for new drivers. The interior is comfortable and spacious. The car also has a lot of modern driver-assist safety technologies. You can have peace of mind knowing your teen's vehicle is equipped with features like blind-spot monitoring and automatic emergency braking. The 2018 Kia Soul actually earned a Top Safety Pick+ rating from the Insurance Institute for Highway Safety.
If you and your teen are looking at an SUV for their first vehicle, think about picking the Toyota RAV4. This reliable and well-made vehicle has a higher driving position that is comfortable for new drivers. The SUV also comes with LED headlights to make night driving safer. Similar to the Kia Soul, the 2017 Toyota RAV4 also earned a Top Safety Pick + rating from the IIHS, as well as a five-star overall safety rating from the National Highway Traffic Safety Administration.
The Subaru Crosstrek is a four-door wagon that is perfect for your teen. Subaru vehicles come standard with all-wheel drive, giving your teen that extra grip on snowy or wet roads. The Crosstrek is also a stable, easy-to-drive, and safe vehicle.
You can find these models, as well as many others that are appropriate for your teen when you shop with Yonkers Automall. You can find our pre-owned vehicle dealership at 1716 Central Park Ave. in New York, NY. You can also reach us by phone at 855-700-9198 if you have any questions about our inventory. We look forward to seeing you and your teen here soon!