Buy a Preowned Car in Yonkers
Are you in the market to buy a preowned car? If so, shop with Yonkers Automall! We are a preowned car dealership you can trust. We are dedicated to making sure our customers can get behind the wheel of the car they deserve for an appropriate price.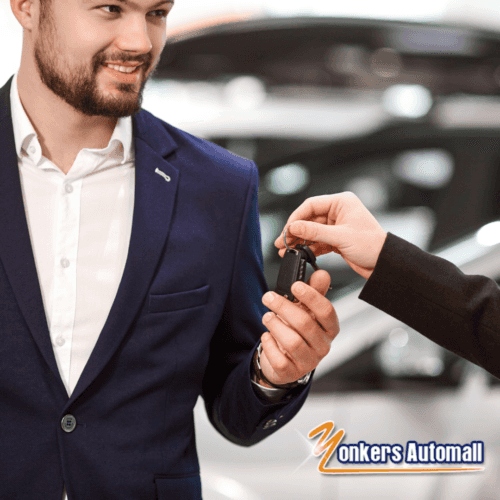 Over 50 Years of Experience
Yonkers Automall is owned by a corporation that owns and operates over 30 new and used car dealerships both locally and nationally. To add, we have over 50 years of experience selling cars. If you want to shop at a dealership that knows its stuff, Yonkers Automall is the best place to go.
Low Mileage & Excellent Condition
The cars on our lot are young, with low mileage, and in excellent condition. You can drive off the lot in a like-new car for a used price when you shop with us. Many of the vehicles we have available are off-lease, meaning they're lightly used and like-new. After a driver is done leasing their brand new car for a year or so, they usually return the vehicle because they want to lease the newest model year. The off-lease cars we sell are well maintained and new in age, making them an excellent choice for the car buyer who wants something high-quality, modern, and reliable.
Used Car Financing
In addition to our top-quality cars, we also offer excellent used car financing programs for buyers of every budget. Whether you have excellent or poor credit, we can work with you to help you get the best financing plan available to you. We strive to make sure all buyers get the care they deserve, no matter their financial situation.
Shop Yonkers Automall
Yonkers Automall offers top-quality cars, personal customer service, and remarkable financing, making it the only place to go for a pre-owned car. Discover our dealership at 1716 Central Park Avenue in Yonkers, NY. You can also reach us at (855)700-9198.