Can Financing a Used Car Build My Credit?
Your credit score is a monumental factor in determining financial freedom and purchasing possibilities. Whenever you are in the market to buy anything from furniture to a home of your own, credit rating comes into play when dealing with potential lenders. A good credit score significantly helps to secure credit for whatever it is that you wish to purchase. Yonkers Automall discusses how financing a pre-owned car is an effective way to build credit.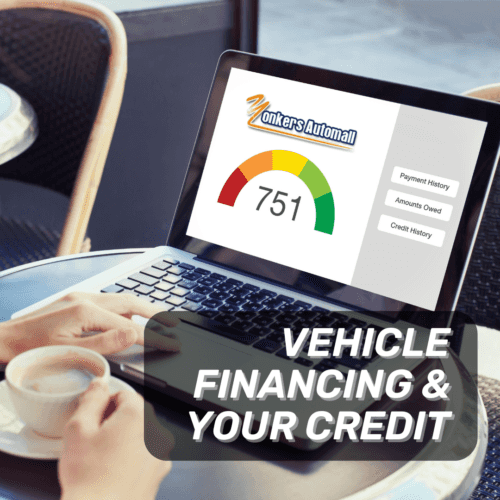 Perhaps you don't know where to start if you don't have any credit history, or maybe you need to improve your score. Financing an automobile is an ideal route to take in order to establish and/or raise your credit rating. If you are approved for an auto loan, it is imperative that the set monthly payments are made consistently and on time. Satisfying a car loan before the length of the term without any late payments is positive for your credit score until it gets removed from your credit report. This may be a time period of up to 10 years. Active and existing accounts sway credit scores more notably than totally satisfied credit accounts. By continuously paying monthly installments throughout the entire loan agreement instead of finishing payments sooner, your credit will benefit to a greater degree.
While creating or boosting your credit, think about all of the additional advantages you are afforded at the same time. You will have the convenience of owning a car at your disposal to transport you wherever you'd like to travel. You can factor your car payment into your budget without any monetary surprises, as the monthly amount is consistent. Once the loan has been 100% repaid to the lender, your automobile is truly your own!  At this point, the decision to sell, trade it in for a newer set of wheels, or enjoy your vehicle for years to come is all up to you. The privilege to do whatever you want can certainly be a highly liberating feeling.
Yonkers Automall is the perfect place to visit when you are in the market to purchase a top-notch pre-owned car at a competitive cost. We offer customers an impressive collection of vehicles that meet individual preferences, needs, and prices. Yonkers Automall is situated at 1716 Central Park Avenue in Yonkers, NY, and our experienced and helpful sales staff may be contacted by calling (855) 700-9198. Thank you for your interest in our trusted establishment. We hope to be of service to you in the near future.