Car Financing for Teens
Teenage drivers often consider car financing as a way of getting the automobile they want. But it isn't always a simple or feasible option, especially for drivers that are under 18 years of age. Once a teen reaches 18 years old, the financing possibilities can broaden.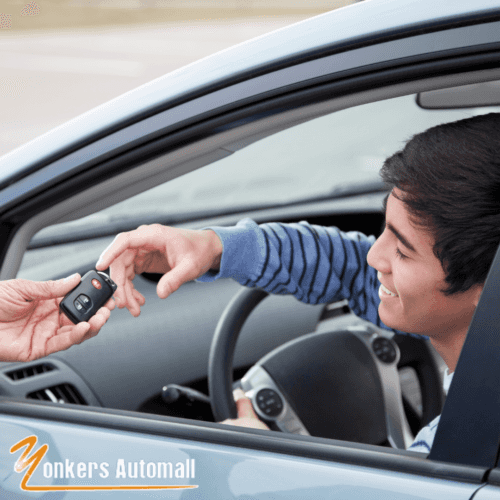 The majority of teenagers do not have any type of credit history; therefore, new drivers commonly have problems attempting to obtain a car loan. There are a number of young adults that do have a credit history, but it may be less than desirable as a result of late payments and loan defaults. These unfavorable events lower a person's credit score, and lenders look closely at credit history to make decisions about whether or not to grant loans. This information is relevant not only to attain vehicle financing but also for coverage approval from automobile insurance companies. Since credit scores can change over time, it is a great idea to learn your current credit score before trying to finance a car.
Typically, teenage drivers who are under the age of 18 have parents purchase the vehicles for them outright with no strings attached or have unwritten conditions to pay the money back over time. The car's title, registration, license plate(s), and insurance are legally required to be under the parent's name.
When the teen reaches 18 years old, a parent can turn around and sell the car to him or her in order to transfer ownership of the automobile. If a car loan is active, the young adult can now apply for a conventional loan from a bank or credit union. Absent any credit history, a co-signing parent is needed for finance approval but the car and loan are under the teenager's name. This is an ideal method for a young driver to begin establishing a line of credit as long as he or she has the money to satisfy the loan.
In a situation where a young adult wants to trade in a currently owned vehicle but is not finished paying back its loan, it is highly possible that the balance owed is more than what the car is actually worth. He or she may wish to think long and hard before making the decision to roll a negative loan balance into the loan for a new car, making an already unfavorable "upside-down" dilemma even more adverse. Getting caught in this cycle, especially early on in life, can lead to loan defaults, repossessions, and a negative credit history that sticks around for a long time.
Yonkers Auto Mall is a trusted dealership when it comes to purchasing immaculate pre-owned cars at reasonable costs. Our well-known establishment is situated at 1716 Central Park Avenue in Yonkers, NY and our sales team can be reached by calling (855)700-9198.