Finance A Used Car The Smart Way
At Yonkers Auto Mall, we want you to have all available insight into financing a used car. Let's face it. These days, money is tight for lots of New Yorkers, and none of us can afford to make anything but the best decisions, especially with something like a car loan. So, how do you finance a used car the smart way?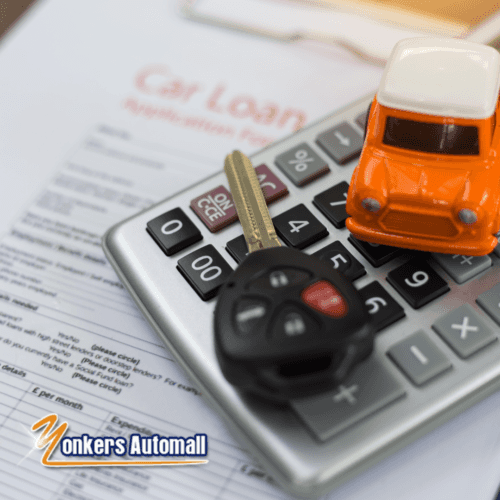 Car Financing: Keys to Success
There are numerous pearls of wisdom that can guide you to making successful and less-expensive automotive purchases. Here are 6 things a savvy car buyer should know.
1. Know Your Fundamentals
By this, we mean that you should know where you stand financially. How good is your credit score? What is your monthly income? What are your other budgetary expenses (yes, you should have a personal budget)? All these factors will shape your car-buying experience because they determine your price range as well as the feasibility of various finance options. There are a lot of details in automotive buying, but you always want to begin by understanding your financial circumstances.
2. Know Your (Intended) Car's Fundamentals
This means that you should research the value of the vehicle before checking it out at the showroom. Doing so will allow you to speak intelligently with a salesperson and eliminate the possibility of becoming hoodwinked. One of the best ways to do this is to consult the Manufacturer's Suggested Retail Price (MSRP).
3. Keep The Loan Term As SHORT As Possible
Many dealers will try to string you along in perpetuity with excessively lengthy loan contracts. You don't want this. It's especially deleterious to your bank account if your loan has a steep interest rate. You almost always stand to do better with the shortest loan possible.
4. Make A Real Down Payment
This is no different than buying a house. You should have the goal of contributing a 20% down payment or better. While there are many ways to finance a vehicle through debt instruments, every method works better when you can knock off some of the principal early, thereby getting off to a strong start.
5. Take Care Of the Fees & Taxes Right Away
Of course, you will be responsible for more than just the principal and interest rates associated with the car loan. You must pay your taxes as well as any applicable dealer fees or warranty costs. Be wary of any special "add-ons" that a dealer tries to sell you. There's nothing wrong with buying extra features, but don't forget that any additional "$15 a month" for infotainment will contribute another $180 each year.
6. Be Smart About Your Trade-In Vehicle
The Internet is full of ways to determine the value of a potential trade-in car. Never walk into the dealership blindfolded. We even provide a convenient calculator based on Kelley Blue Book estimates.
Shop Yonkers Automall
Yonkers Auto Mall seeks to give our customers straight answers when it comes to buying a vehicle. We value the best customer service and refuse to pull the wool over your eyes. That's why you can trust us better than the average dealership. If you'd like to learn more about financing a used car, call us at (855)700-9198. We are located at 1716 Central Park Avenue in Yonkers, NY.