Ford Fusions: All You Need to Know
Ford Fusions are one of Ford's most popular models, for good reason! Not only are they affordable, but they are modern, sleek, and safe as well. The make was discontinued after 2020, but there are many previously owned Fusions to invest in as well as some never owned on the market! Read on to learn everything you need to know if you're interested in purchasing one for yourself!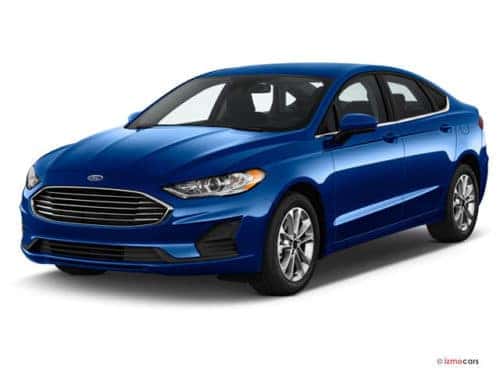 Fusions are very reliable cars that will last for years and miles to come. They are estimated to last anywhere between 200,000-250,000 miles if you are driving safely and performing regular maintenance.
They are also extremely safe. Ford was rated one of the five safest car brands to purchase from by U.S. News. The 2020 edition comes standard with the Co-Pilot360 Safety Suite which includes lane-keep assist, advanced emergency braking, and blind-spot view. Each of the features is designed to keep you and everyone around you on the road as safe as possible!
Many Fusions come with alloy wheels, power steering, rear anti-roll bar, speed-sensing steering, front anti-roll bar, and four-wheel independent suspension that all allow for a smooth and stable ride. The 6-speed automatic transmission helps to power the front-wheel drive. The average fuel economy is 23mpg in the city, and 34 mpg on the highway so you'll get great mileage on your daily commutes!
Ford kept convenience in mind for potential Fusion owners. The optional auto-dimming rearview mirror adjusts for evening driving so that you aren't blinded by headlights behind you once the sun goes down. Dual-zone electronic automatic temperature control also allows you and your passengers to ride comfortably at the perfect temperature for both of you – no more arguing over the AC blowing too cold or the heater running too warm! The 60/40 split-fold-flat rear seat backs also offer lots of storage. The Fusion isn't a huge sedan, so this feature was a genius addition on Ford's part. You'll be able to haul and store just about anything. Cruise control, remote keyless entry, power door mirrors, keyless start, and outdoor temperature display are all available additional features!
Yonkers Auto Mall is conveniently located at 1716 Central Park Avenue in New York and can be reached by phone at 855-700-9198! We are the premier destination for all pre-owned makes and models and can't wait to help you find your very own Ford Fusion! Stop by or reach out today to talk with one of our highly trained salespeople.