How Many Miles Should a Used Car Have?
When you're shopping for pre-owned cars, you will come across countless options. In addition to a wide variety of body styles, makes, and models, you will also find a wide variety of mileage amounts. But how many miles should a used car have?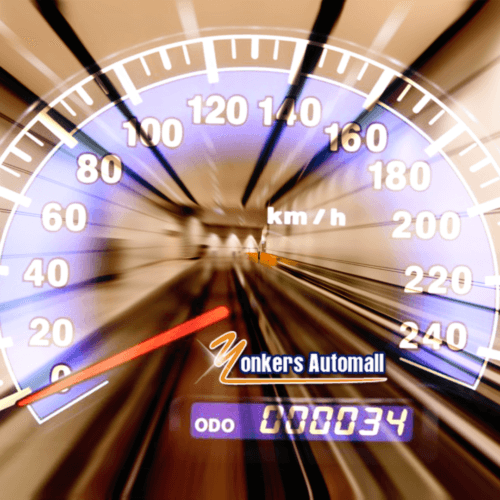 Your Mileage May Vary
There is no set amount of miles that is ideal for a pre-owned car. Mileage is just one of the factors that can determine a vehicle's quality. Some top-quality cars will have over 100,000 miles, while less reliable cars can have under 50,000 miles.
High mileage on a used car dashboard near Bronx, NY
When looking at the mileage of a vehicle, consider the year. The average person drives about 12,000 miles per year. That means a 10-year-old car will likely have 120,000 miles on it. This is a normal and average amount of miles on a car of that age.
Consider the Year
Mileage is an important thing to look for because it can tell you how worn a car may be. When looking at the mileage number, consider the year of the vehicle, but also consider the maintenance record.
If the vehicle is above 50,000 miles, make sure it has had its 50k mileage inspection. You also want to look at when the vehicle received routine oil changes and maintenance. Did it receive oil changes on a routine basis? Were parts repaired and replaced as mileage increased?
If the maintenance records line up with the vehicle's mileage, high mileage may not be a problem because the vehicle is well-maintained. A more significant red flag is if the vehicle has gone a notable amount of miles without receiving care.
Check the Mileage Limit With Your Lender
If you're receiving an auto loan to pay for your pre-owned car, check with your lender to see if you have a mileage limit included in your loan agreement. Some lenders require vehicles to be within a certain mileage limit in order to qualify for certain rates.
Shop Yonkers Automall
Once you take these things into consideration, you're ready to shop for a quality pre-owned car. Visit Yonkers Automall at 1716 Central Park Avenue in Yonkers, NY to discover a wide range of trustworthy used cars. We may also be reached by phone at (855)700-9198 if you would like to speak to one of our specialists about car financing offers.