How to Save Up for Your Next Car
Buying a reliable used car isn't as hard as you think if you know how to save up effectively for it. We're happy to help you do that with these friendly suggestions.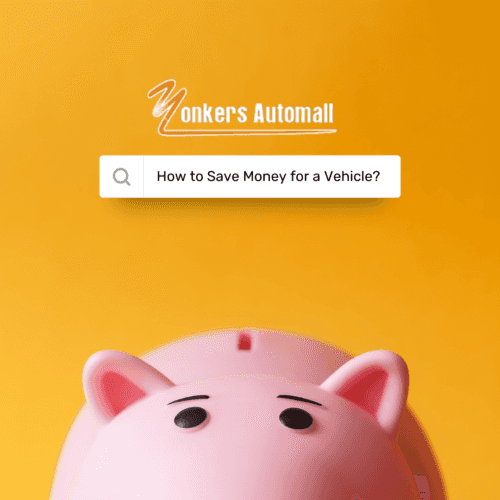 Smart Ways to Help You Save Up for Your Next Car
In a day and age where more people lease cars, or pay with

finance

, it's still less expensive to pay in cash. Failing that, at least set yourself up to make a strong down payment. This is generally nothing less than 20% of the sticker price.
Research and Set a Budget
Many car buyers spend more than they intended because they forgot to set a budget. Do your homework on car prices, set a budget, and stick with it. Once you do that, you'll be able to search for vehicles that ONLY fit your budget criteria. You waste much less time and money.
Used cars

are a terrific way to save. Virtually every vehicle goes down in value significantly once it leaves the lot. Therefore, if you look around a while, you're bound to find something that's almost as good as new, but for a way better price.
Yes, it's still a seller's market, but that doesn't mean you have to capitulate and take whatever's forced upon you. You don't know how long a dealer's been trying to sell a particular vehicle, which means there might be situations where you can bargain. 
Use a Trade-In Car for Bargaining Power
One of the best ways to bargain is to mention your

trade-in

car when you get part way through the buying process. You don't have to bring it up right away, but this is a great tool for offsetting the costs of buying another vehicle.
Don't Forget the Other Fees
Make sure your budget parameters take into account all the miscellaneous fees, insurance, registration, and everybody's favorite: taxes. 
Get a Good Understanding of Financing
If you can't achieve that first objective, paying in cash, then you'll want to spend time researching your finance options. Check out our

tools and tips

section on our website to gain further insight into this important process. 
These are just a few simple suggestions to help you make smarter car-buying decisions. It's not our goal to sell you any car other than the one that's right for you. No two car owners are exactly alike. All of our staff can help you put these strategies into action and save lots of money buying a solid used car.
Visit us at Yonkers Auto Mall to check out our vast selection of used vehicles. We can help you with all aspects of buying and selling a car. Call us to learn more at 855-700-9198.