Lifetime Warranty at Yonkers Automall
Three words that can sometimes make misconceptions rear their ugly head are "used car shopping." Understandably so, for years, there was a stigma attached to the process of shopping for a used car. It was believed that finding one that was affordable and reliable was a next-to-impossible task and that salesmen of these wares were shoddy at best. However, this stigma had begun to gradually fade away, as there are now laws in place to protect consumers from buying faulty products. At Yonkers Automall, you'll be impressed with our unique selection and lifetime guarantee. No longer will used car shopping be associated with negativity.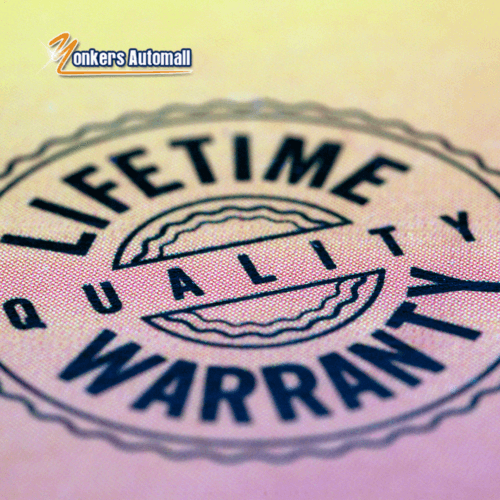 A New Standard for Car Shopping
Because we believe in providing the very best products and services to our customers, we hold the vehicles we sell to a high standard that not everyone can match. You'll notice that our regulations are highly competitive with many of the CPO (Certified pre-owned) programs offered by leading manufacturers.
All our vehicles are:
Still New, Still True All of our vehicles have been built recently and have been built within the last eight years. Minimal Wear & Tear While it's true that new vehicles depreciate in value the minute they're driven off a lot, all of ours have low mileage, with 80,000 miles being the absolute maximum. Inspect to Protect All of our vehicles are subject to a lengthy inspection by certified technicians. During this process, any parts that are compromised are replaced by factory-quality parts. It's our way of granting you peace of mind with your purchase.
A Guarantee That's Great
Our guarantee goes above and beyond expectations. For starters, we cover:
Engine Front Wheel Drive Transmission Rear Wheel Drive
For a complete list of the different areas we cover, go to https://www.automallyonkers.com/nationwide-warranty/
Zero is Our Favorite Word
As you'll find out, one of the reoccurring terms that are associated with your purchase is "zero" or "none." Here are some examples.
No extra cost. We provide this service free of charge. Because peace of mind shouldn't come with a price tag.
No extra maintenance is required. All we ask is that you follow the guidelines set by the manufacturer's owner's manual.
No mandatory return visits. We would love to see you again, but your routine service isn't mandatory at our location. You can go anywhere you choose to.
Don't Wait for the Right Moment to Visit
While we have a large inventory at Yonkers Automall, we sell our vehicles rather quickly. To get the deal you want on the car you need, don't wait too long. Visit us online at automallyonkers.com for more details.