Reasons You Should Sell Your Vehicle to a Used Car Dealer
There are a few different ways to sell a car, which include selling to a dealer, accepting a trade offer, or selling to another individual. Those first two options are our specialty at Yonkers Auto Mall. Check out these significant advantages of selling your vehicle to a reputable used car dealer in New York.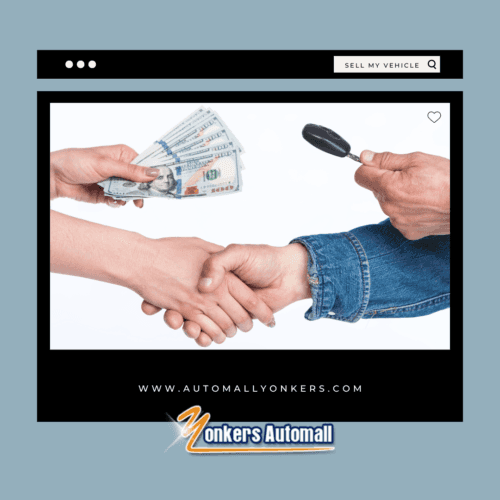 Reasons to Sell to a Used Car Dealer
It's a much more streamlined process when you bring your car to a dealership rather than try to negotiate with folks individually. Whenever you try to sell to someone directly, there's no guarantee you'll find a buyer. Plus, if you do, it's bound to take several weeks to finish everything. Yonkers Auto Mall can take care of business within the same day.
Are there unscrupulous dealers out there? Yes, but believe it or not, you're more likely to encounter a scammer if you try to sell to a stranger. The automotive sales business has to comply with regulations, carry insurance, and deal with plenty of other checks and balances. Also, when you work with our staff, you have the advantage of working with a trained professional.
We always welcome trade offers, which you can learn all about by visiting the

sell/trade section

of our website. There you can discover your vehicle's exact value and obtain an Accu-Trade instant offer. Once again, this is way more expedient than going back and forth on negotiations with a stranger.
No Need to Worry About Repairs
This can work just like selling an old house to an investor: you don't have to do a bunch of repairs beforehand. That's a tremendous relief to folks who know their car needs some work but still has significant value.
Have an Existing Car Loan? No Problem!
You don't have to let an active account balance deter you from selling your used vehicle. There's always a way to swap it for something new, which is almost impossible whenever you sell it independently.
We Can Help You Again in the Future
Our goal is to make the car-selling process so easy that you'll want to revisit us every time you decide to sell or buy a car. Of course, we know we can't do that with subpar service, lots of up-selling, and tons of red tape. Therefore, we strive for 100% customer satisfaction no matter what kind of transaction you do with us.
If this sounds like a great way to sell a used car, then we hope you'll consider doing so with Yonkers Auto Mall. Regardless of your credit history, we can help you find a suitable replacement vehicle and do something about your old one. Contact us anytime for more information at 855-700-9198.