Selling Your Car to a Used Dealership
One saying that often accompanies the changing year is "out with the old and in with the new." This is applicable when it comes to getting a new vehicle, but what to do with your old one? Selling your car through the classified ads is an available option, but it requires a great deal of time, both in preparing your car for selling and dealing with the throngs of potential buyers, some of which might try to lowball you and get you to lower the price.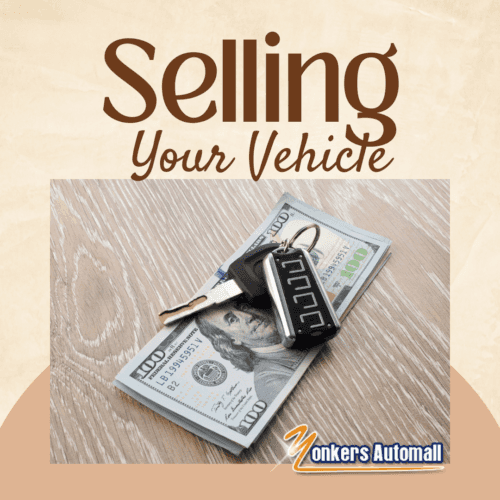 To avoid these potential situations, you might want to consider selling your vehicle to a dealership. If you decide to go this route, we've amassed a few valuable pieces of advice to help you.
Know What Your Vehicle is Worth
Sure, there's what you think your vehicle might be worth, but this number might not be accurate. Take a few moments and do some research on what your vehicle is currently worth—both as an item for sale on the open market and as a trade-in.
Important Papers
Before any transaction can be discussed, it's important that you have all your paperwork in order. Make sure you have a title that's up to date. If you're still making payments on what you plan on selling, keep in mind that the dealership might recoup what you still owe.
Thoroughly Look Over the Inventory at a Potential Dealership
Choosing the ideal dealership requires some basic homework in the field of economics. (Relax, it's a lot easier than you think.) Our economy is based on the two-tiered system of supply and demand. If you have a vehicle that a certain dealership doesn't have a lot of, you might be able to receive a substantial amount for it. The same applies to the opposite, a car that a dealership already has an ample inventory of might not sell for a particularly high amount.
Find a Dealer That's Ideal
Looking at a dealership's inventory is a good way to judge where you should try to see your car. However, it's also advised that you take the geographic location that you're looking to sell in under consideration. An area that's more rural will be more likely to purchase a pickup truck, whereas a city dealership might be more interested in a coupe or compact SUV. Just like the world of real estate, it all comes down to location.
Yonkers Auto Mall
"We buy even if you don't buy from us." This isn't just a slogan, it's the promise that the staff at Yonkers Automall are more than happy to extend to you. Selling a vehicle can be stressful, but we'll hopefully make the experience easier. Drive on over to automallyonkers.com/ and see all we can do to help.