Tips For Buying a Used BMW
If your dream is to own a BMW, but you're on a budget, buying a pre-owned BMW is the way to go. When you shop used, you can get a BMW for an incredibly affordable price. For tips for buying a used BMW, keep reading.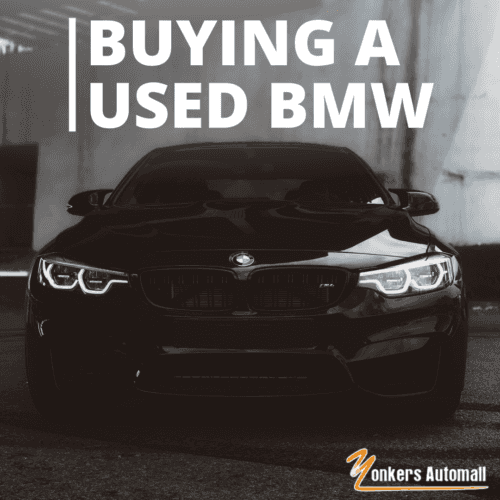 The first step in buying a pre-owned BMW is determining your budget. Remember that even though a used BMW will have a lower sticker price, maintenance costs are going to be on the more expensive side. You also want to consider insurance and gas when determining your budget for a used BMW.
Once you know how much you can afford to spend on a pre-owned BMW, you're ready to shop from the options available to you. It's best to view a pre-owned vehicle in person so you can test the car. One thing to evaluate when shopping for a pre-owned BMW is the electronic features of the vehicle. Depending on the model year, a BMW can have advanced technologies like touch screens, audio systems, and so on. During your test drive, use the vehicle's Bluetooth, listen to the radio, turn on the air conditioner and heat, and so on.
You additionally want to evaluate the exterior of the vehicle. Look for signs of aging and rust. You also want to look for any damage to the exterior that can hint at a mechanical problem.
When it's time to test drive a pre-owned BMW, try to drive it on a variety of roads. You want to see how the vehicle operates on winding roads, how it handles bumpy roads, how it performs at high speeds, and how the brakes feel. If possible, take the BMW on the same route as your daily commute to get the best possible feel for the vehicle during your test drive.
Once you're done with the test drive, look underneath the vehicle. Is there a puddle of fluid? Sometimes this puddle is formed from coolant from the vehicle's climate control system, but other times this fluid can be oil or transmission fluid, which hints at a mechanical problem.
If possible, have a mechanic inspect the BMW before you buy it. A professional mechanic can look under the hood and tell you if anything is wrong with the car. They can also go on the test drive with you and help you identify any issues you may not have otherwise noticed.
Don't forget to look at the VIN of the BMW you are interested in. The VIN can tell you the vehicle's maintenance history, how many owners the car had, and if the BMW was in any accidents.
When you follow these tips, buying a used BMW can be a breeze. To shop for top-quality pre-owned cars, pay a visit to Yonkers Automall. You can find us at 1716 Central Park Avenue in New York City.