Tips for Personalizing Your Used Vehicle
Purchasing a used vehicle does not mean settling on its current condition with no opportunity for personalization. We recommend finding ways to make a used car your own. Many car buyers would opt for pre-owned options more often if they knew all the fun ways to tailor them to fit their personality.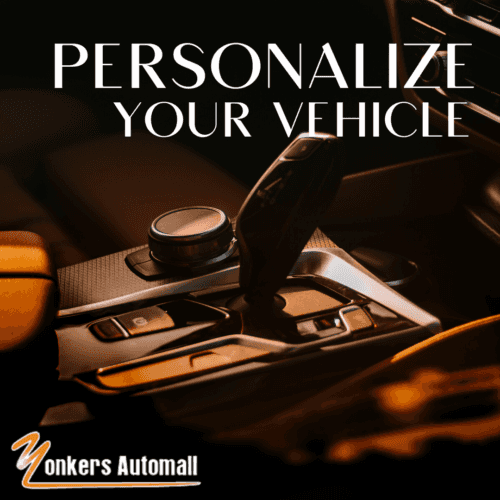 Tips for Personalizing Your Used Vehicle
Repainting your vehicle is an obvious upgrade that many buyers overlook. For most cars, a decent paint job only costs you about $500 to $1,000. So, if you bought a boring white car, when you really prefer hot pink or charcoal gray, nothing's stopping you from transforming your exterior with fresh paint.
Change the Floor Mats and Add Seat Covers
Maybe you bought a used car that's about 10 years old and the factory floor mats are pretty crummy. It happens to even the best models. That's why many owners like to replace either the floor mats or seat covers. We've seen seat covers of Looney Toons characters, Star Wars posters, and even Jason Voorhees (imagine him in your passenger seat). You can also get a steering wheel cover for even more personalization.
Add Some Style With Decals and Bumper Stickers
There are a lot of wild and fascinating things people do to cars nowadays. Some folks like to put Jurassic Park decals all over their red Jeep Wranglers to look like the ones in the movies. It's also common to see memorials for lost loved ones on the rear windshield. You can browse the web for many fun and hilarious inspirations.
Get a Personalized License Plate
Many car owners come up with creative things to put on a personalized license plates, too. This is pretty easy to do at the

New York DMV,

for just a small fee. You can personalize the license number and the plate theme to match your favorite college, sports teams, special causes, military/veteran status, and more. 
As you can see, creativity is the name of the game. While almost anybody would love to own a brand new Lamborghini, most of us can't afford that, so we find different ways to fabricate an outstanding ride. Don't forget that you can drastically improve your driving experience by cleaning and washing it frequently.
We welcome you to check out our wide selection of used vehicles at Yonkers Auto Mall in Westchester County, NY. It's easy to find a solid vehicle in your price range. Plus, we offer plenty of trade-in options. You can call us to learn more about the current selection at 855-700-9198.