Trade-in Your Vehicle at Yonkers Auto Mall
For many consumers, the prospect of getting a new vehicle is one that seems tragically out of reach. At Yonkers Auto Mall, we're pleased to tell you that this is a simple misconception, even though it's unfortunately held by many. With the microchip shortage continuing, new vehicles will be produced on a much smaller scale. This means that buying used is one of the most viable options for many at the present time. This means there's an opportunity for you to have the quality of life you've been searching for. As a matter of fact, trading in your current vehicle for a used one of slightly better quality is a distinct possibility.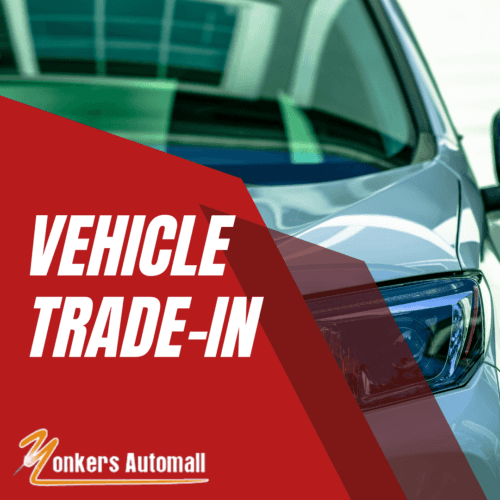 Equity
One of the advantages of trading in your current vehicle is that it creates equity that can take the place of a down payment. Trading in your vehicle in the place of equity also means that your monthly payments will be slightly lower than normal. Aside from saving money on your installments, you'll also find that insuring a used vehicle is much cheaper than if you were to buy a brand-new model.
Resources for Consumers
Trading in a vehicle can be advantageous, and there are several resources at your disposal. One of the most beneficial is KBB (Kelly Blue Book). This yearly publication gives you the current value of the vehicle you plan on trading in. It's important to remember that all vehicles depreciate in value over time, and knowing the current value can allow you to plan ahead. You also have the right to know the detailed history of any vehicle you might be purchasing, reports like CARFAX can give you detailed accounts of any accidents or major repairs.
Higher Quality Than Ever Before
Because of current production shortages, used vehicles are of higher quality than normal. This means that trading in your will yield a higher profit than expected and the quality of the model you decide to trade up for will be of above-average quality. One of the advantages of trading in your vehicle at Yonkers Auto Mall is that we'll purchase your vehicle even if you decide not to purchase one from us. Now that's a quality of service that's not common these days.
Yonkers Auto Mall
If trading in your vehicle for a better one is something that you've thought about, Yonkers Auto Mall is the ideal location to do so. Aside from valuing your trade-in we also offer financing and an ever-growing inventory of quality vehicles. Drive on over to automallyonkers.com for more information and how to get the quality of life you've always wanted.