Untrue Myths about Buying Used Cars
When it comes time to buy a new-to-you vehicle, you have two options: buying new or buying used. Buying new is expensive and many of us can't afford it. Even though buying used is the better option for many, it can be seen as the less favorable option. Keep reading to learn about the myths about buying used cars and why they aren't true.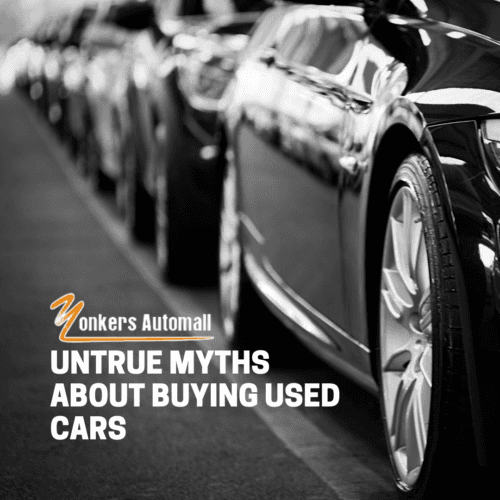 The first myth about buying used cars is that used cars have poor resale value. Not only is this untrue, but the opposite is actually more true. Used cars have a better resale value than new cars. This is because the value of a brand-new car drops as soon as it is driven off the lot. On the other hand, pre-owned cars don't lose value when a new driver purchases them. When you decide to sell your car one day, you will get closer to what you paid for it when you buy a used one rather than when you buy a new one.
The second myth about used cars is that they aren't safe. This is also untrue. Modern cars are designed to last for decades. If you're buying a pre-owned car that is five, 10, or even 15 years old, it is designed to last for many more years to come. Many car manufacturers even offer 10-year or 100,000-mile warranties with their brand-new cars, proving that these vehicles are reliable and built to last.
Yet another common myth about shopping pre-owned is that you have to pay with cash. This simply is not the case. While paying for a used car with cash can save you money, this isn't the only option. You can pay for a used car with credit or through a financing agreement. Many auto-loan lenders offer loans for pre-owned vehicles. All you have to do is follow the requirements given to you by the lender. Buying a pre-owned car through a financing program makes buying a new car as easy, accessible, and affordable as possible.
The last common myth about buying a used car is that used cars are junk. Many used cars are on the market because their previous owner no longer wants a car, they are upgrading to a newer model, they couldn't afford the payments on the car, or they completed their lease of the vehicle. None of these reasons for giving up a car would indicate that the vehicle is junk. In fact, these reasons would suggest that the car is of high quality and perfect for a new owner.
Discover the pre-owned car of your dreams at Yonkers Automall. You can find our dealership at 1716 Central Park Avenue in New York, New York. We can't wait to see you here soon.