Used Car Financing for the New Year
Buying a pre-owned car does not have to place you in a position of financial hardship. Most people don't have the means to pay for a vehicle outright, therefore, financing a used automobile is a very practical alternative. Yonkers Automall suggests financing a pre-loved car for the new year.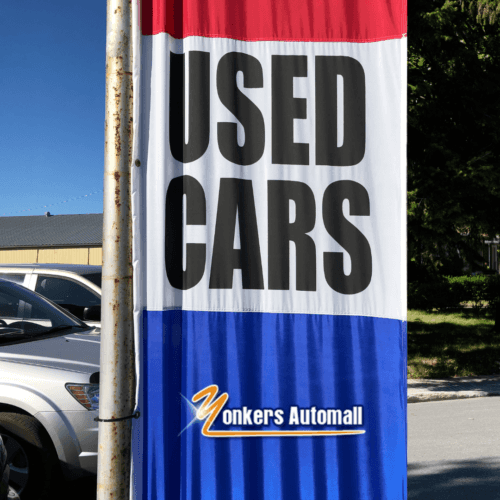 Before visiting a dealership, it is a good idea to research the types of pre-owned vehicles that appeal to you and fall within your price range. By having a realistic price range from the start, you can save yourself the disappointment of perhaps not getting approved for financing or being shown a payment plan that will be almost impossible to meet each month. If you are flexible in terms of which car you ultimately purchase, you'll have many more options than if you are firmly set on only one or two models. When you arrive prepared at the dealership, the sales representative can immediately show you the cars that best suit your preferences, desires, and budget.
There is a category of used vehicles in the market that are in pristine condition and come with a warranty. When taking this route, you can obtain an automobile that is almost like new at a remarkably lower price than if you were to purchase a brand-new ride. Since the most depreciation happens as soon as a vehicle leaves the dealership, you won't have to absorb the plummeting hit to its value. Due to the decreased price tag, you can save quite a bit on auto financing and insurance premiums are usually less expensive as well.
You may apply for financing by exploring various avenues. Banks, credit unions, and other financial establishments offer auto financing for pre-loved cars. If you prefer, you can speak with a finance representative at the dealership where you wish to purchase your car instead. The specialist will explain which financing terms are available to you based on your credit score and financial circumstances. You can then decide which offer is the most favorable to you regarding the length of the loan and monthly installments. Remember, the more of a down payment that you can hand over upfront, the less you need to finance, and your payments will be lower each month.
Yonkers Automall carries a fantastic assortment of pre-owned automobiles at reasonable prices. Our finance experts can go over your options and together you can discuss the term that will work out the best for you. We are located at 1716 Central Park Avenue in Yonkers, NY, and our accommodating and knowledgeable sales team may be reached by calling (855) 700-9198. We hope to conduct business with you soon