Winter Car Maintenance Tips
Driving in the winter is pretty much standard for most people. Depending on the part of the country where you will be making your treks, the weather could be an important consideration. Yonkers Automall offers car care tips below to prepare you for the winter weather.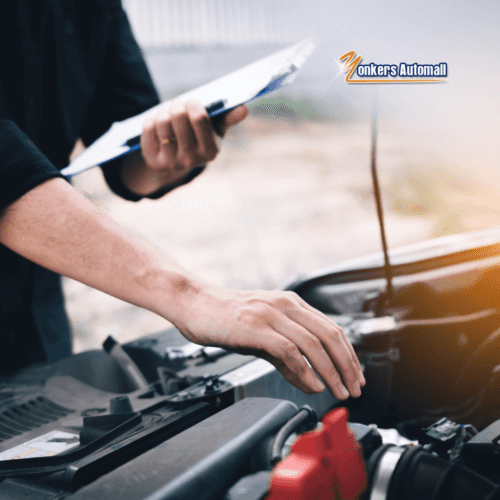 Winter car maintenance tips by Yonkers Automall
Winter Tires: If you reside in or are traveling through areas where temperatures are known to fall below 45 degrees, it is a good idea to get winter tires as they provide better traction on cold pavement.
Tire Pressure: Take note of your tire pressure on a weekly basis. Driving on underinflated tires can cause them to wear down more quickly and lose traction on slippery surfaces such as ice.
Fuel: Always keep your gas tank at least halfway full. In the event of an emergency like getting stuck in the snow, you may need to run your engine to turn on the heat in case you have to wait for assistance.
Windshield Wipers: Leave the wipers in the raised position when you park outside in order to prevent them from becoming frozen on your windshield. Always use an ice scraper rather than the wipers themselves to remove ice and snow from the windshield. Very importantly, remember to fill up your windshield wiper fluid tank.
Antifreeze: Antifreeze is a coolant that is essential to keep the motor from freezing in cold weather; therefore, flush and fill the antifreeze before temperatures drop. Furthermore, make certain that there are no leaks in the engine.
Defroster and Heater: Inspect your vehicle's window defroster and climate control functions by testing them to make sure they are operating correctly.
Lights: Since there is a shorter length of daylight during the winter months, check that your automobile's lights are in tip-top condition so that they can provide bright illumination.
Battery: It is more difficult for a battery to operate in cold weather as opposed to during warmer temperatures. A volt test can be conducted on your battery prior to winter in order to make sure that it is performing adequately.
Be prepared by assembling a survival kit. Make sure you have a stash of warm clothing in your car including gloves and a thick blanket. Keep a flashlight with extra batteries and an extra phone charger handy. Bottled beverages, satisfying snacks, any medications you might need, and a first-aid kit are vital. Jumper cables, a sturdy shovel, and an extra ice scraper are wise to store in your vehicle as well.
Yonkers Automall carries a wonderful selection of quality pre-owned automobiles at competitive prices. We are located at 1716 Central Park Avenue in Yonkers, NY and may be reached by calling (855)700-9198.